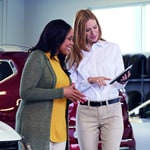 When you purchase a used car at Porsche of Chattanooga you may be able to receive a vehicle history report. These reports can be very helpful to drivers in Chattanooga when it comes to evaluating the value of a used vehicle. Here's what you can expect to find on a vehicle history report.
There are various companies that produce these reports. Each of them includes common information. You can expect to find a detailed history of any accidents that involved the vehicle. Some reports may even include copies of actual accident reports, while others may provide an overview of any damage that was suffered.
You can also expect to find some information on the vehicle's maintenance schedule. The unique VIN, or vehicle identification number, on each vehicle makes it possible to track maintenance, accidents, and previous ownership.